Notes from a Probate Workshop

(714) 328-3115

I want to share my Notes from the June 18th Probate Workshop sponsored by the Fountain Valley, Ca MLS – presented by: Paul Horn, Probate Attorney & CPA.
California Probate
California Probate is a legal proceeding required to settle a deceased person's estate, paying all debts of the decedent, and distributing the property to the heirs and beneficiaries.
Probate is the orderly method of distributing the assets of a deceased person following someone's death. An estate maybe testate (died with a Will) or intestate (died without a Will).
Probate is the court-supervised process for identifying and gathering the decedent's assets; paying taxes, debts, and expenses; and distributing the balance to beneficiaries. Probate deals with transferring the property of someone who has died (decedent) to the heirs or beneficiaries, deciding if a Will/Codicil is valid, and taking care of the financial responsibilities of the person who has died.
Intestate Estates (no Will) require Probate for the appointment of an Administrator and to determine how the Administrator shall be allowed to act under that appointment.
A Testate Estate (with Will/Trust) generally has a person or persons suggested to be Executor (s).
Per Mr. Horn – if the decedent passed away with or without a Will….. There may be complications which may need special knowledge or handling by an attorney.
Without a Will the process can take 12+ months. With a Will and Trust ~0-3+ months.
Basic Probate Time Line:
Petition & Notice Hearings (2-3 months) – File Petition for Probate & Hearing Date

Creditiors & Claims (3-6 months) – Gather Assets, File Inventory, Notice to Creditiors, Allowance/Rejection of Creditors Claim.

Letters (who is Authorized as the Administrator Personal Representative (the person that can sign the listing agents contract). Letters DE-150 & DE-140 will name this person and the Authority: Full or LIMITED AUTHORITY ( with Court Supervision: sell or exchange real property or grant an option to purchase real property, or borrow money with the loan secured by an encumbrance upon real property.

Inventory & Probate Appraisal (3+ months) Taxes, Prop: 58 & 193, Capital Gains, Estate Taxes. The court will assign a Probate Appraiser (drive by/exterior only appraisal). Real Estate Transaction: Selling price must be within 90% of Probate Referee's appraised value. 10% Customary Court Deposit. Accept offer. Report sale & Petition for order confirming sale. Notice to Buyer, Beneficiaries, interested parties. Court Hearing to confirm sale & over bidding process, Court Order. Close Escrow

Petition to Distribute and Receipts (2-3 months)

Finish
My take away:
I would suggest if the property is mostly original or a fixer or highly upgraded, superior amenity or features, that you hire an independent, unbiased appraiser, so that you can submit this appraisal to the court when filing the Petition, in Probate Court.
The estate will need an appraisal if there was a Will/Trust for tax purposes, as of the date of passing.
Hopefully the "Estate" has hired an Attorney that specializes in Probate & Trusts, to guide everyone through this process.
Data: from Paul Horn Law Group, PC, Probate, Trust Estate Planning www.PaulHornLawFirm.com
Contact #'s
800-380-7076
562-474-1231
11404 South St, Cerritos, Ca 90703
Susan Sauer
Certified Residential Appraiser
714-328-3115
Consider me for all your Non-Lender Appraisal needs.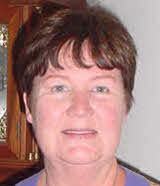 Susan Sauer